As of 16 March, 5 p.m. EST, we have notified all our initial MFA Program offers and waitlisted students through our university's application system, which also notifies them of that status change by email. We have sent a brief email to all other applicants, who will receive their official notification over the next few days. If you haven't heard from us, please check your email folders. We should be in there. If you can't find anything and want to know your status, write us at [email protected].
The University of Virginia's Creative Writing Program offers a master of fine arts in poetry and fiction writing, undergraduate English concentrations in poetry and literary prose, and elective coursework at the undergraduate and graduate levels. If you are just beginning, we have 2000-level classes in our undergraduate curriculum that are open enrollment (though some sections are restricted to first- and second-year students). Intermediate and advanced writers can take courses from our full-time faculty by instructor permission, and citizen scholars can also apply. See our undergraduate page for more information or view our current course offerings here. 
At the graduate level, we offer one of the best MFA programs in the country with award-winning faculty and alumni whose poetry and prose is in print or forthcoming from some of the top houses and prizes.
If there's a book that you want to read, but it hasn't been written yet, then you must write it.
It's been a challenging year amid the pandemic, but both our undergraduate and graduate programs continue on their same academic schedule, though with significant modifications in terms of semester start and grading options. While we are offering some of our courses with an in-person option, students can also choose to attend online-only in spring 2021. The University of Virginia has not yet decided on fall 2021 course options and our Creative Writing Program will have to wait and follow broader university guidance.
Events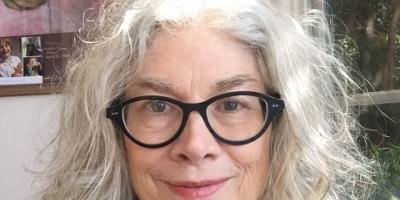 April 7, 2021
7:00 PM - 8:00 PM
Poet Brenda Hillman reads from her poetry as part of her time at UVA as the 2021 Kapnick Distinguished Writer-in-Residence.